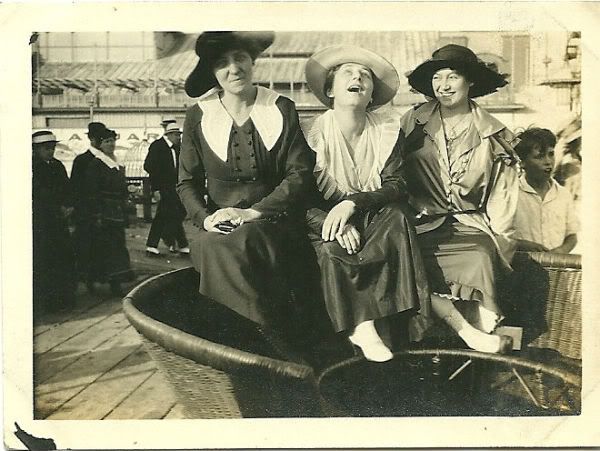 My literary agent has encouraged me to propose editing a young adult anthology. Inspired by the recent Downton Abbey drama and just the time period in general, I came up with the idea of an anthology of stories based approximately 100 years ago called
Smart Girls in Long Skirts: stories of love, loss and longing.
Here's a little snippet from my proposal:
Smart Girls in Long Skirts: Stories of Love, Loss and Longing
is a short story anthology about girls. Girls who have loud laughs, girls who have spunk, girls who know what they want out of their lives and girls who aren't afraid to fall in love. These are the types of girls that readers will want to call their best friend and yet their world takes place practically 100 years ago.
So to keep my inspiration going and to hopefully get you excited about this topic too, I'm going to start a Smart Girls in Long Skirts series here on Well and Cheaply, with the idea of finding inspiration from my best friend- who just so happened to be alive 100 years ago.
So for my first series post, I give you Anne Shirley. My very first literary best friend.